Last year myself and the OH had the pleasure of spending my birthday at my Uncles (plural – they are a couple) house in the heart of Normandy. While we were there they cooked us some truly awesome food. My uncle is an amazing cook himself but the recipe that delighted me the most from that trip was something his partner, who is Italian, cooked for us our first night there.
This is so simple but is so utterly gorgeous I could eat it every day. He told us that it's an old Italian recipe that his dad used to cook him but I have never been able to find it on the interwebs (which means it doesn't exist, right?) so it has no name.
Let's just call it Rock Paper Pasta 😉
The sparkling wine is what really makes this dish, but you don't need to use anything too fancy. It also leaves you with a good 3/4 bottle left – what's not to love?
We have also tried adding sliced Aubergine & Courgette which works a treat, so don't be afraid to experiment!
You can download the printable PDF recipe sheet here: Spaghetti with Sparkling Wine Soaked Peppers and Creme Fraiche
Let's begin…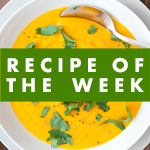 ScissorsPaperRock Spaghetti with Sparkling Wine Soaked Peppers and Crème Fraîche Recipe